Calming Roller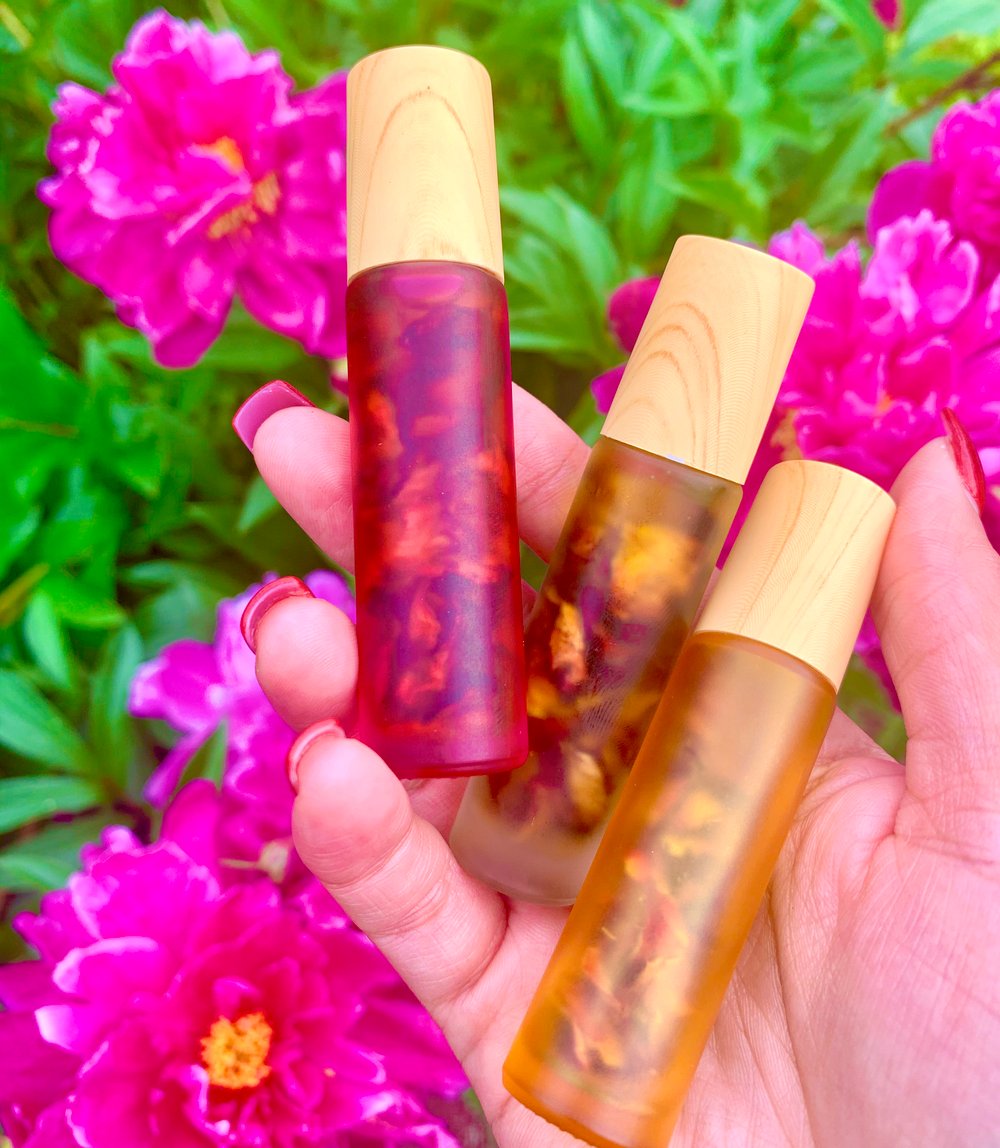 Rose absolute essential oil is known for its calming effects and everyone knows how important that is in the world today. Whether you have a stressful job, manage an active family, or both, remaining calm and in control is critical.
Jojoba oil does for your skin what rose absolute essential oil does for your mind. Filled with Vitamin E and Vitamin B-complex vitamins, this oil is soothing and helps with skin repair. It's one of the best oils you can put on your beautiful skin.
This roll-on oil can be applied anywhere on your body. I roll a little on my arm when I'm feeling stressed and inhale the lovely scent. It calms me down right away and smells amazing. Dried rose petals boost the scent and they float in the oil to enhance the appearance of your oil.