Baby Kali - Herbal Blend -Whipped Shea Butter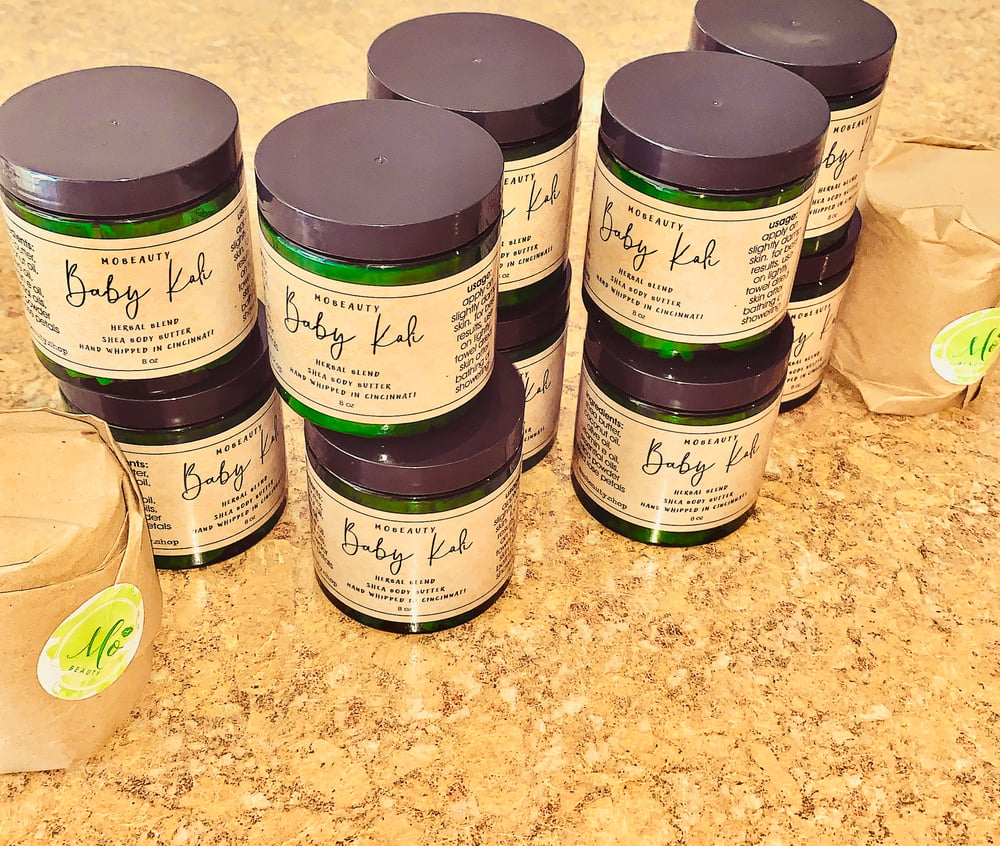 Baby Kali Whipped Shea Body Butter is handcrafted with all-natural ingredients to provide a spa-like experience. Its shea butter base is topped with dried rose petals.
It's perfect if you're looking for natural relief for common skin problems like dryness or itching or even if you just prefer to use natural butters and oils on your skin. Baby Kali will heal, condition and protect your skin. Focus on knees, elbows, hands and anywhere else that needs a little more moisture.
Simply apply Baby Kali where you need it and watch it absorb immediately. Your skin will feel soft with only minimal oily residue. I don't use any chemicals, only ingredients that your skin will love.
This 8 oz container of Baby Kali will put you in your purest space. It should last the whole season if you don't get carried away and OD on it!
Keep Baby Kali at room temperature. If it gets too warm, it may melt. That's okay. If it melts, just put it in the refrigerator for a few minutes. It won't affect the texture, although it may alter the appearance. I hope you enjoy your jar of Baby Kali.
Ingredients:
Love, raw African shea butter, organic coconut oil, organic olive oil, vitamin e oil, essential oils (scent), mica powder (color), dried rose petals.